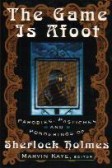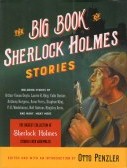 James C. Iraldi
"The Problem of the Purple Maculas" (1968)
Included in: The Game Is Afoot (Marvin Kaye); The Big Book of Sherlock Holmes Stories (Otto Penzler)
Story Type: Pastiche
Canonical Characters: Sherlock Holmes; Dr. Watson; Inspector Patterson; Billy; Henry Staunton; Mrs. Hudson; (Mary Morstan; Anstruther; Mycroft Holmes)
Other Characters: Mortuary Attendant; Arnold Foote; Edward Morrison; Dumont's Employee; Mr. Orlando; Foote's Housekeeper; Mrs. Ferrucci; Emma Grant; The Police Surgeon; Edna Staunton; Policemen; Loafers; Cabby; (Geraldine Foote)
Date: November, 1890 & February, 1891
Locations: Watson's Home; 221B, Baker Street; Wigmore Street Post office; Scotland Yard; A Cab; Henri Dumont's Café Continental; Shaftesbury Avenue; Dean Street; Goldini's; Another Cab; Flood Street; 134, Oakley Crescent
Story: Holmes is called to Scotland Yard by Patterson to help identify a body pulled from the Thames. He deduces that the man was a cello player, and that he had been poisoned, his body having been thrown in the river a couple of hours after his murder. He is intrigued by some purple blotches on the body. When they return to Baker Street, they find Morrison waiting for them. He asks them to help find his fiancée's missing brother, whom Holmes soon realises to have been the man in the morgue. He learns that the man, Foote, had been having an affair with a married woman, whom Morrison suspects of having killed him.
Holmes carries out some research and learns the nature of the poison, and Patterson informs them of the death of a woman, Mrs. Staunton, who has been found with similar purple maculas on her body. Her husband has disappeared, but it is clear that she was Foote's mistress. Patterson has been unable to discover how the poison was administered to Mrs. Staunton, but Holmes is able to enlighten him on the matter, and the murderer is caught, convicted and hanged. It is only some months later that Holmes realises that the second death was not so simple, and comes to realise that for the third time in his life he has been beaten by a woman.